Leonie Cordilla Ducharme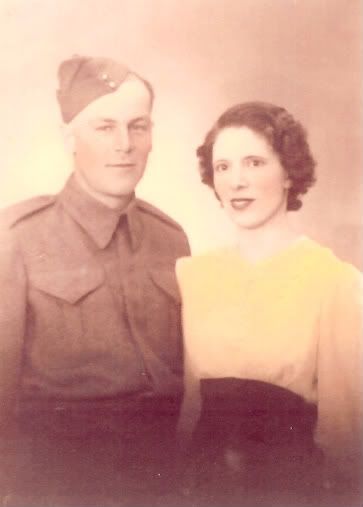 Leonie Cordilla Ducharme was born to Marie Anne Lacasse on February 7 1918 in Lavigne Ontario Canada.
She married Clement Pierre Denomme on August 27 1941 in Perry Sound Ontario.
Shortly after he left to go serve in World War Two.
The couple after the war moved to Windsor Ontario with their two children.
Leonie and Clement had three Children. Laurent Maurice Denomme Born December 5 1940,
Pauline Adrienne Denomme (Grundy) and Richard Luke Denomme.
Leonie died on December 12 1983 in Windsor Ontario. She was buried in Heavenly Rest Cemetery
in Windsor Ontario.
Links
Clement Pierre Denomme
Laurent Denomme
Home
~~~~~~~~~~~~
nformation on Leonie provided by
Paton-Evans, Karen. "Rediscover Dougall Elmwood Hotel: A Dougall landmark." Windsor: Windsor Star, October 3, 2002.
Denomme, Art. Denomme 400 Years of Family. Chatham ON: Chamberlain/Mercury Printing, 2005. p